Linux Shared Web Hosting
The Preferred solution is where power meets affordable Shared Web hosting. You'll be amazed at the speed, performance and power at your fingertips. The Preferred solution combines all the best features with incredible scalability to meet the demands of a growing website. Ideal for bloggers, content management systems and fundamental web development projects, the Preferred solution provides incredible space, bandwidth and freedom for the growing, professional site.
GET ONLINE
TODAY
CHOOSE DOMAIN

Give your businesses a step in the right direction for picking the perfect domain name

HOSTING PLAN

Build your own reseller hosting business with the best reseller hosting company

WEBSITE BUILDER

Make your own website in minutes with online page builder. it's Easy, Fast and Powerful

GET ONLINE & ENJOY

Everything is finished, now your website is online. Enjoy our service and our support
We are Announcing Perfect Package for you Select the perfect plan below to get started. Your account becomes active immediately upon payment.
BEGINNER
1 Website
5GB Webspace
100GB Bandwidth
Unlimited Databases
Unlimited Email Accounts
Cpanel Control Panel
24x7 toll-free support
PROFESSIONAL
10 Website
50GB Webspace
100GB Bandwidth
Unlimited Databases
Unlimited Email Accounts
Cpanel Control Panel
24x7 toll-free suppor
ULTIMATE
$9.49 /per month
Regularly $16.99
Order Now
Unlimited Websites
Unlimited Webspace
Unlimited Bandwidth
Unlimited Databases
Unlimited Email Accounts
Cpanel Control Panel
24x7 toll-free-support
cPanel Control Panel
The World's #1 Control Panel For Your Website
Flexible, Easy to Use Control Panel
Website Statistics: AWStats, Webalizer, Raw Log Manager, Referrer and Error Logs
Password Protected Directories and Custom Error Pages
Web Based File Manager, Hotlink Protection, IP Deny Manager, Redirect URL
POP3 Email Accounts with SMTP, WebMail Access: Horde, SquirrelMail, RoundCube
MySQL Databases with phpMy Access
Programming Language: CGI, Fast CGI, PHP 5, Ruby on Rails, Perl, Python, SSL
System Management: SSH Access and Cron Job Scheduling
What makes our Premium hosting the Best?
Hundreds of features you need for one low price of $2.49/month!
FREE DOMAIN NAME
We'll register or transfer your domain name free of charge as part of your web hosting package.
1-CLICK INSTALL TOOL
You will gain access to over 150+ ready to install applications like WordPress with a single click.
GOOGLE APPS INTEGRATION
Easy & fast integration with Google Apps with our 1-click integration tool.
SECURE E-MAIL ACCOUNTS
Create & manage unlimited secure IMAP/POP E-mail accounts accessible via webmail or your e-mail client.
SOLID STATE DRIVES
Your account is hosted on SSD RAID-10 storage array's for blazing fast page loads & reliability.
FREE NIGHTLY BACKUPS
Your hosting account is backed up nightly. So relax and breathe, we've got you covered.
ENHANCED CPANEL
Based on cPanel, our enhanced control panel makes it easy for you to manage your website, files & more.
SSH ACCESS
Work quicker & easier with full control access to your account via command line.
MONEY BACK GUARANTEE
With our 30-day guarantee, if you're not satisfied with our service, simply ask for a refund.
Softaculous
One-Click Software Installation
Softaculous is one of the easiest software installers, turning the daunting task of software installation into just a few clicks. Some of the most popular apps included are:
WordPress
PrestaShop
phpBB
and many more!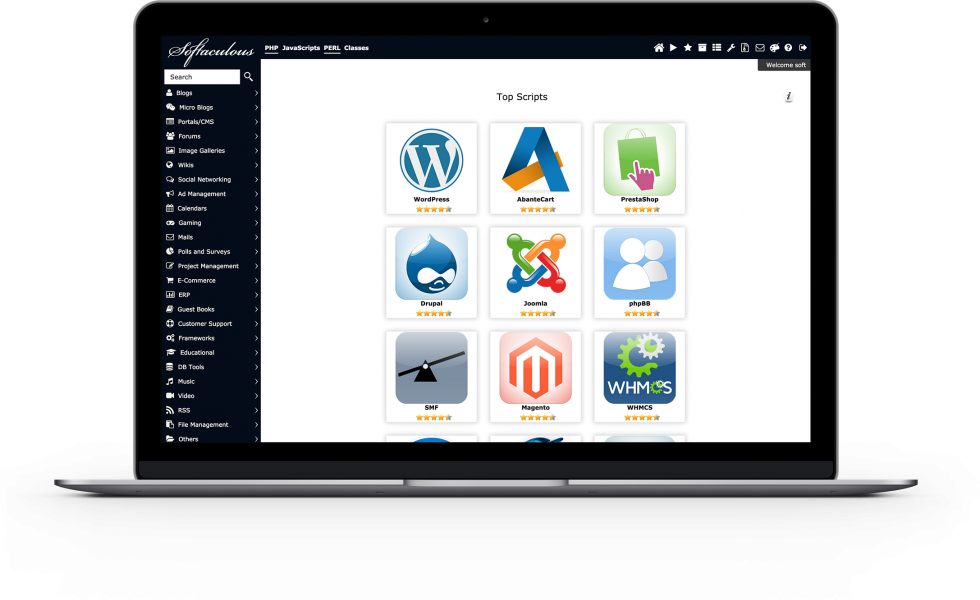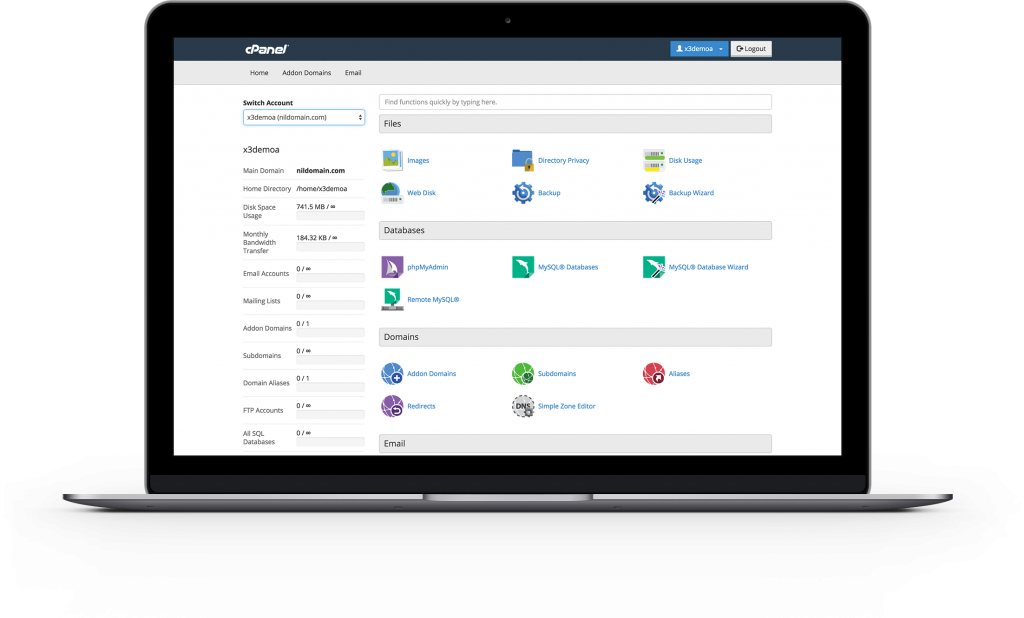 Free Website Transfer
Are you coming from another web host that uses cPanel? Our technicians can move your website to us, free of charge!
Each hosting account is entitled to up to 10 free transfers
We will transfer all your websites, databases and email accounts
Seamless migration with minimal downtime and 99% compatibility
Linux Plan Details
Free domain with annual plan
Easy application installer
Password protected directories
SSH access (secure shell)
php 5.6* (Also Support PHP 5.3-7.0)
Fraud, virus & spam protection
Email privacy & protection with 256-bit encryption
FAQ - Your questions? We got answers!
How long does it take to setup my account?
In most cases, your account will be setup as soon as we receive
your payment!
Is there a contract?
All of our web hosting plans can be ordered monthly, we will never lock you into any contracts.
Do I need to be a developer to use your service?
Nope! We build our systems so that every person, regardless of
skill level, can easily navigate and configure their website.
I already have a website with someone else, can you move it?
You bet, we train our support techs to be able to migrate pretty much any website over to our servers.
what our customers say
- Henry Clarence
You are doing a fantastic job at keeping low cost full featured Web hosting. We do Web design and have many clients with sites already on servers. We intend to not only bring all clients with new sites to you,…
website:
www.urbidz.bid
- Mark Jones Computer Services
The Service here is great. I was looking for a low cost web hosting site that met my needs and didn't leave me without the essentials that I needed. I found everything right here at Ceygatehost.com. Registration was fast and…
website:
www.markjones.com
- Maurice Jamar
I was most impressed when I signed on with Ceygatehost because of the ease and simplicity of the process and most importantly, someone from ceygatehost called me later to ask about the services. That call of concern is impressive, in light of…
website:
www.mauricejamar.co.uk